Gargantúa started in 2010, featuring artwork by RIFH Iván Fiallos.
"I still remember chasing poets around Tegucigalpa, explaining the printed magazine, its dark humor, our slogan with the word "lithium" as a daily relief from this crazy world ... I particularly remember grabbing hold of poet and friend Edgardo Florian (1975-2021) from a bar, going to my house and sitting down watching him write the poem "Nando no sabe lo que le pasa", while we drank beers, imagined worlds and talked until early morning."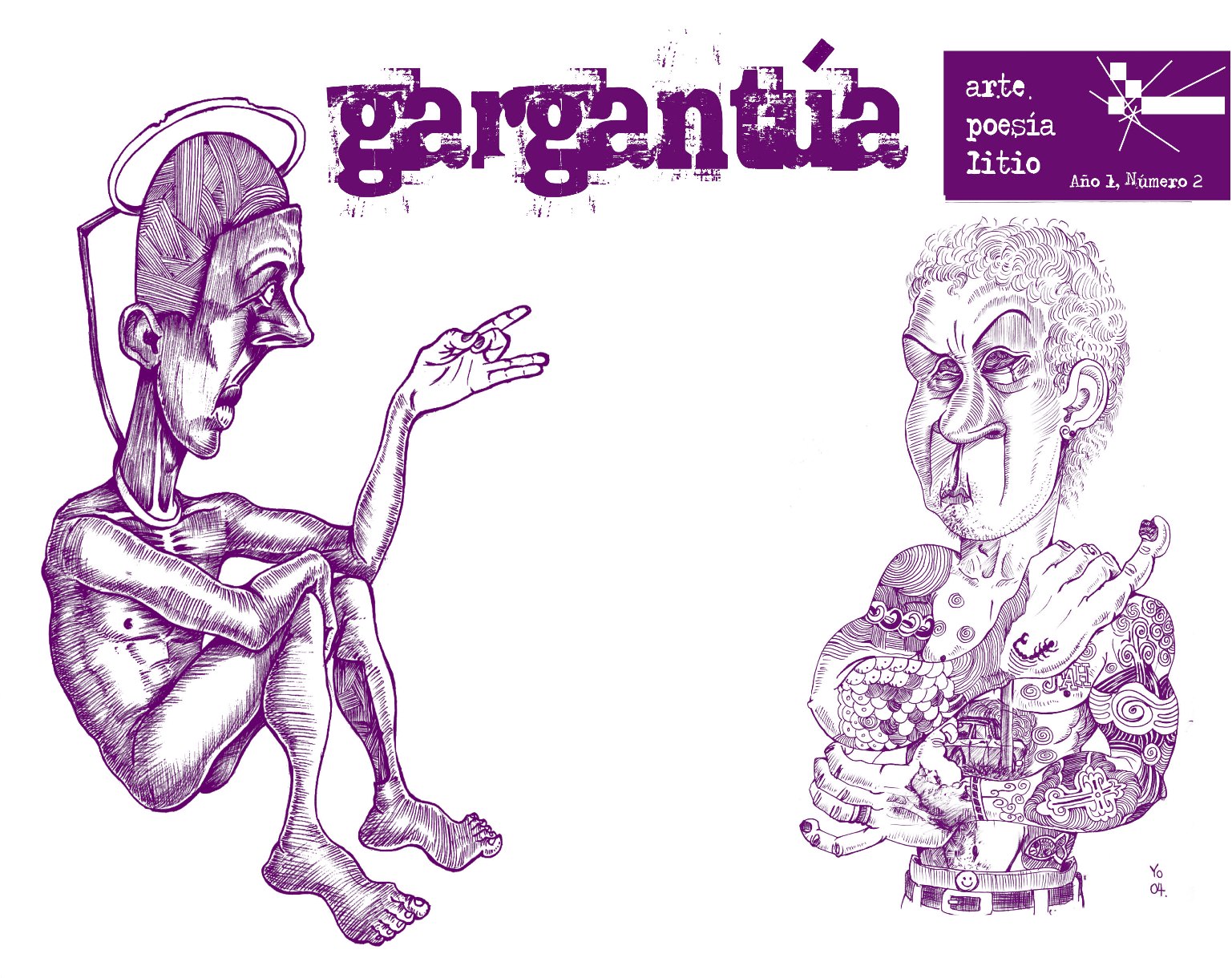 In total 8 issues where printed.
Gargantúa magazine was self-funded, a true grassroots project with the collaboration of graphic designer Veronica Romero and our conspiring friend Evaristo López Rojas who owned a print house in Tegucigalpa.
We sold the magazine when it was possible, many times we gave them away at museums and art exhibits. Soon a following emerged. Many years later I still get people telling me they collected the printed Gargantúa issues.
Today, we want to awaken the printed version of Gargantúa
A new multi-lingual magazine concept for Gargantúa is on the works, bringing artists and poets from across the world.
Help us make it happen by donating below.
As a guerrilla projection magazine
It all started while the first pandemic lockdown was taking place
in Berlin in 2020. I saw an artistic solidarity project called "OLA VECIÑAS" , created by some colleagues and friends from Spain. They used video projectors to communicate with neighbors in order to bring assistance and relief, building stronger bonds within the community. It inspired me. I wanted to be part of it. We needed new ways to share art in the new context of our reality.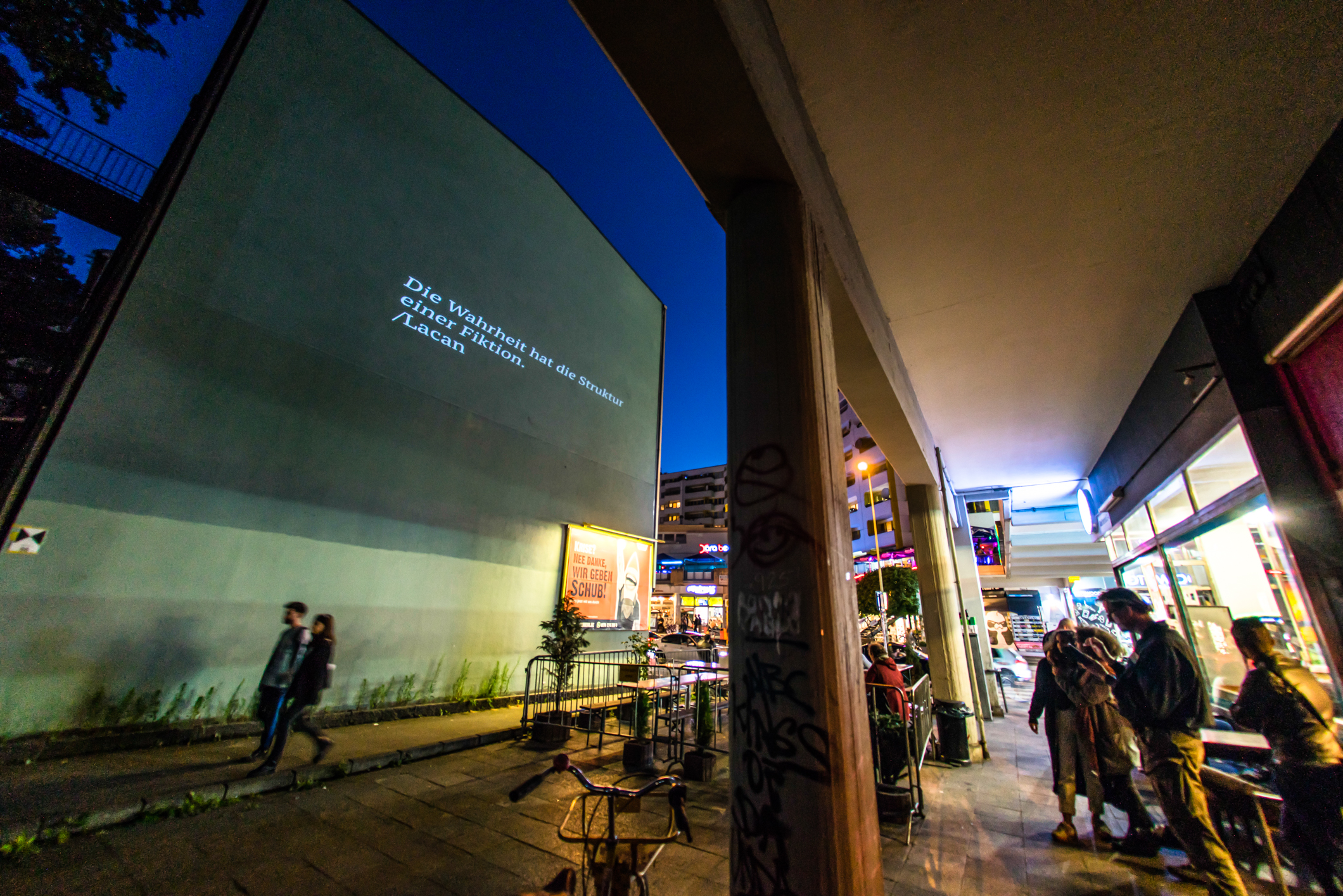 From our small kitchen window in Moabit, with the help of my friend Gustavo Sanromán, we projected our first "edition" of the guerrilla projection magazine on our neighbors wall.
Today we are expanding our global Open Calls for artists,
researching visual deployment strategies so other cities and actors can join simultaneously, and creating a very first research archive of guerrilla projections under the thematic concept:               Re-thinking Videomapping: art, politics and activism in the periphery.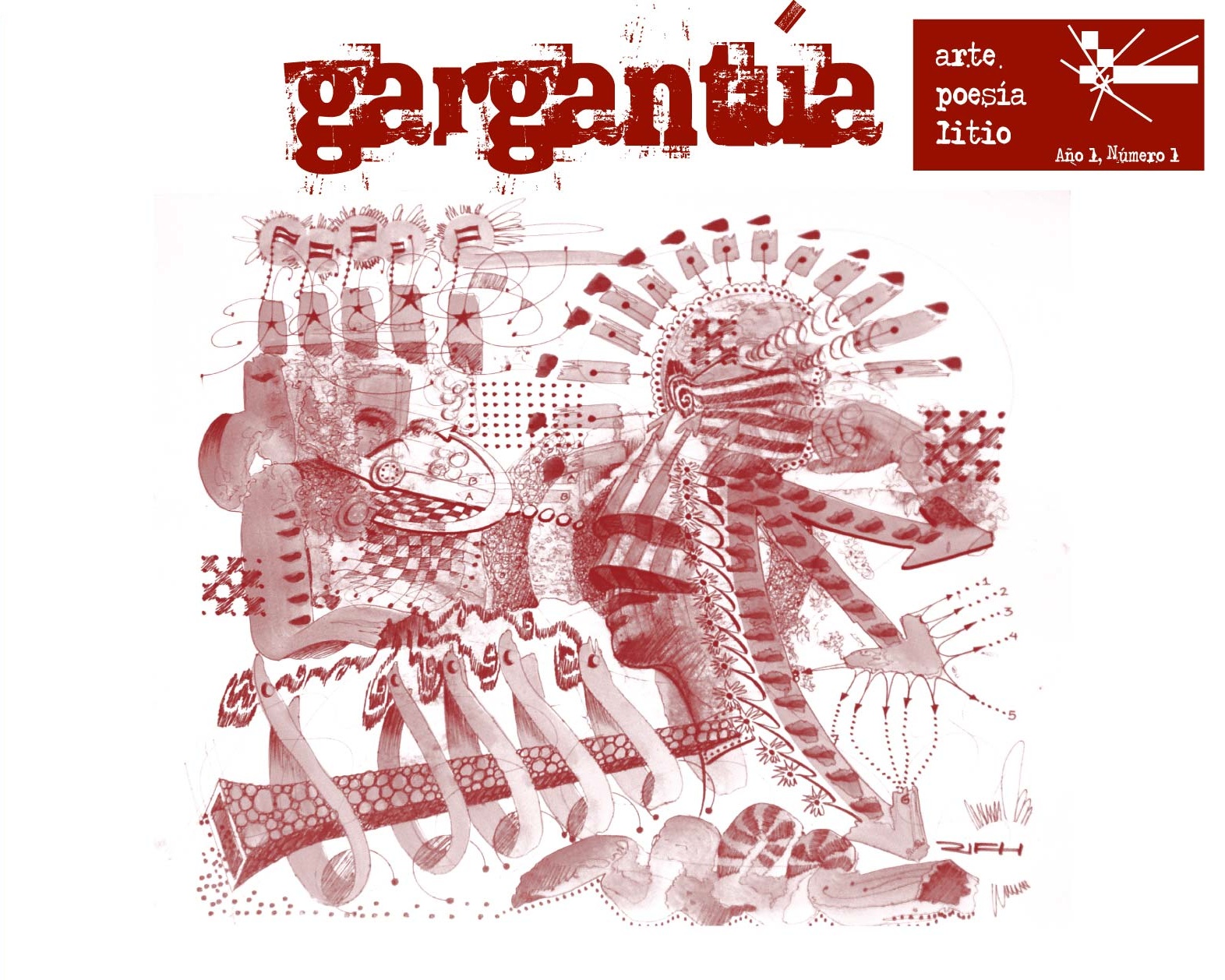 art //      poetry//     lithium::.
Each issue was handed over to a selected visual artist who would illustrate Gargantúa. A great and careful selection of invited poets and writers would accompany the visual artwork. Around 70 artists and poets from across the globe participated.
Despite all the seriousness and importance of the selected artworks, Gargantúa also needed a bit of humbleness, a break from itself: being able to laugh at ourselves and our artistic world. Enter irreverence: we had a section of fake classified ads, we added beautiful inspiring quotes next to impertinent ones, we embraced absurdity as dose of lithium...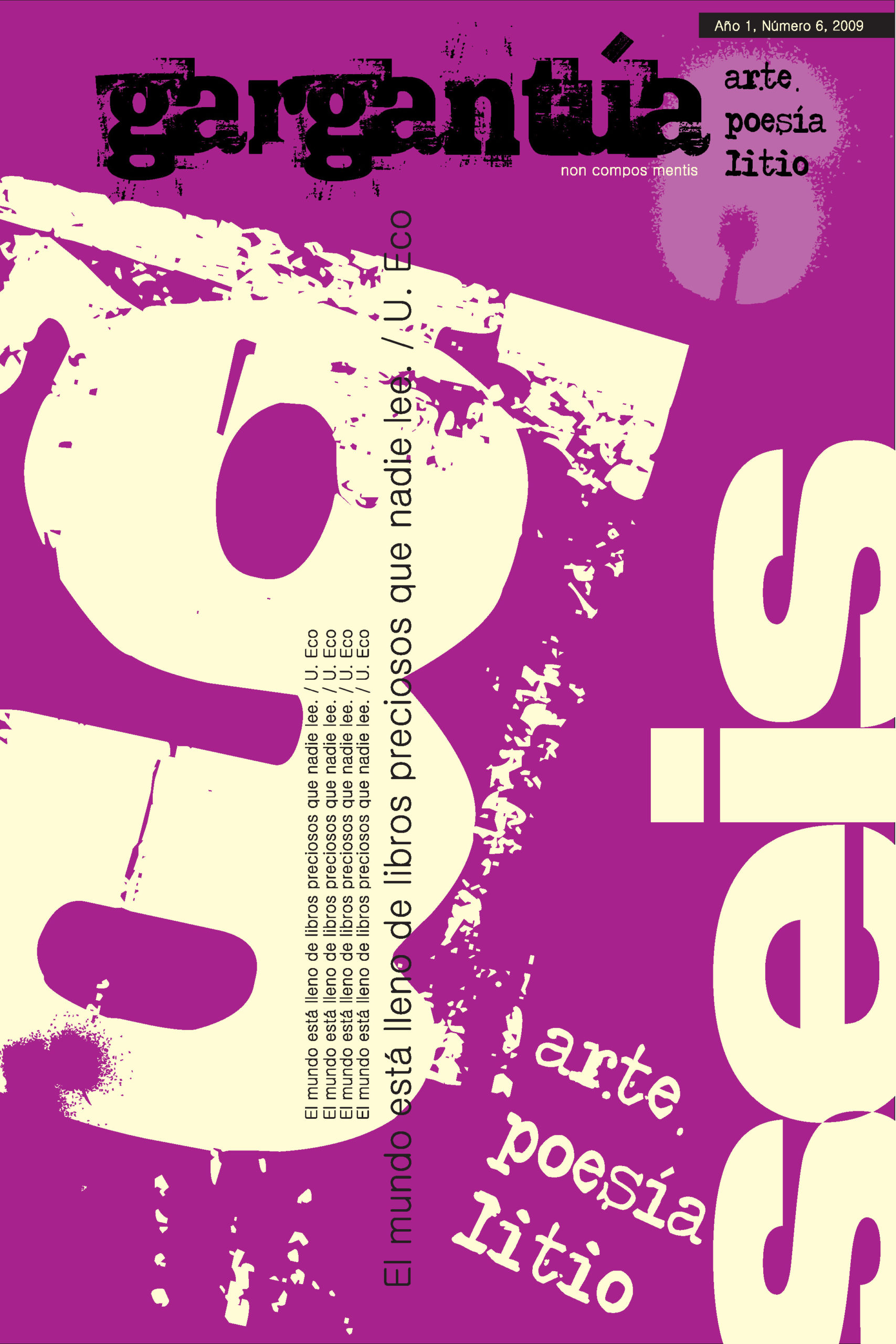 The walls became the paper.
The idea was simple. Transfer the contents, the attitude, of the printed magazine to the walls of buildings in Berlin.
Imprint the walls with video projected art and poetry in unsuspected spaces, catch the passerby off-guard and offer some beautiful artwork, poem, idea or inspiration so they would take it with them in their thoughts and share it with others of what they randomly encountered in the streets.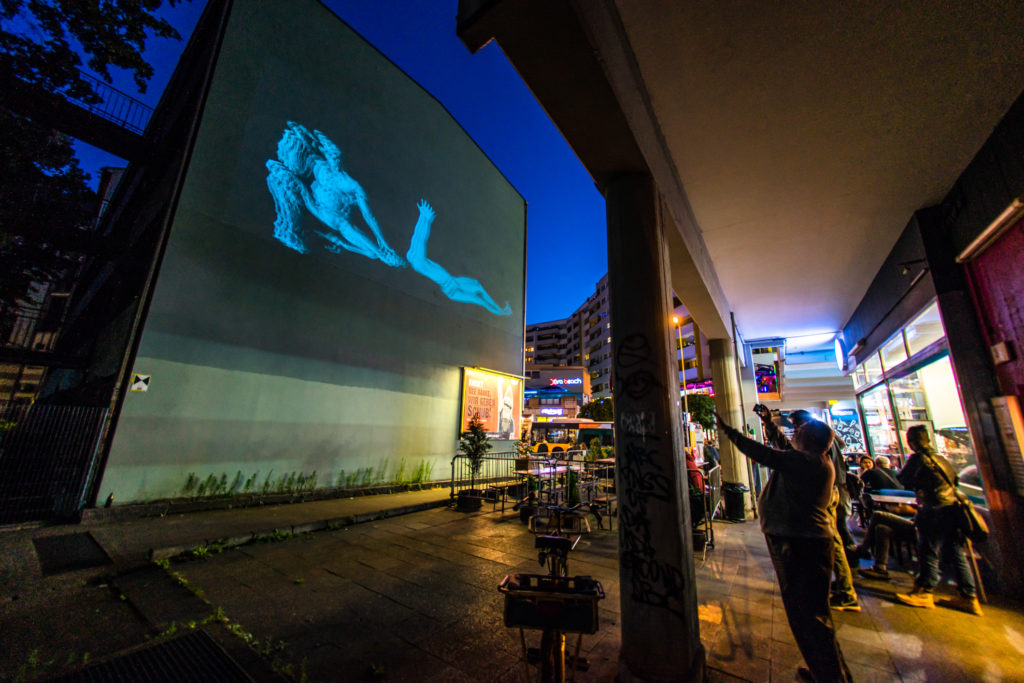 VIEW OUR GUERRILLA PROJECTIONS